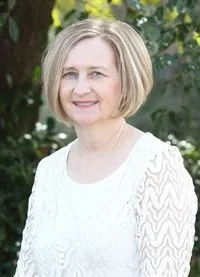 "Welcome to our hygiene team spotlight! Each of the hygienist below is dedicated to serving and providing you with quality dental care. Since the mouth is the gateway to the body, it is their goal to help you achieve your optimum oral health. Together, they have over 100 years of clinical experience. Please take a moment to get to know them." - Angela Waller, RDH
---
Rewa Cook
Team Member Since 1993
My love of teeth started in seventh grade, and I aspired to follow my dream to become a dental hygienist. Helping people with their smiles and their overall health is a great beneift of being a dental hygienist. I enjoy teaching children of all ages how to take care of their teeth. I am married and a mother of three. I enjoy church, family time, crafting, and traveling; however, the beach is my favorite place. I have been employed with this practice since 1993. In the years I have worked at Tift Regional Dental Group, my patients are not just my patients and my coworkers are not just my coworkers - they are my family.
---
Cristi Luke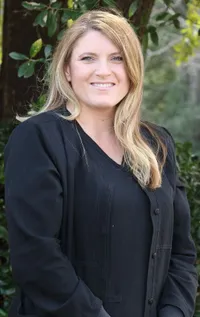 Team Member Since 1995
It is my pleasure to provide both preventive and periodontal care to our patients. I enjoy the time that I get to spend with each patient and the relationships that we've developed over the years. I enjoy working with our doctors because they are fun to be around. At the same time, they are very professional and care about their patients.
I have two children, Austin and Anna. In my free time I enjoy reading, watching my children play sports, and going to the beach.
---
Donna Cawley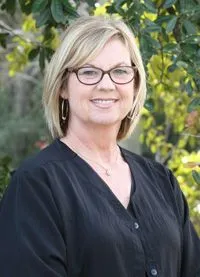 Team Member Since 1997
When it comes to my patients, comfort always comes first! A lot of people are apprehensive about dental care, and I assure them that I understand. I will do everything possible to make to make the visit a positive one.
I have been a dental hygienist for 24 years, so I have a lot of clinical experience with soft tissue management and co-diagnosing with the doctor. I believe in quality care.
My husband Ricky and I have two grown children, Jodi and Clint, and a grandson named Hank. I enjoy spending time at my home in the country and estate sale shopping.
---
Del Jones
Team Member Since 1997
I have developed so many special, long-lasting relationships with my patients over the years. I love to hear patient "updates" on their lives and what has changed since their last visit with me. I try to make every patient's visit positive in every way. I also love working with the people at Tift Regional Dental Group. We all stay current with continuing education to bring our patients the best dentistry possible.
I have one daughter, Julianne. My favorite things are spending time with family, walking my dogs, Bella and Millie, reading.
---
Beth Holland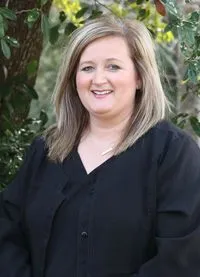 Team Member Since 2000
I not only like educating patients and changing their dental knowledge, but also learning about their personal lives. My favorite part of my job is the personal interaction with my patients- finding out about their background, family, job, and interests. I enjoy seeing them year after year, and it is especially enjoyable to watch all the children grow up!
My husband's name is Ken and we have four sons, Matthew, Chandler, Colby, and Cameron. I spend most of my time with my family and keeping up with our sons.
---
Whitney Jones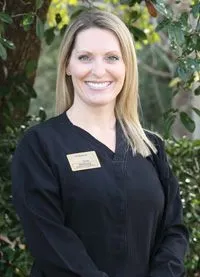 Team Member Since 2001
I take care of my patient's oral health through regular cleanings and checkups and provide education on how to maintain a great, healthy smile. It is amazing to see the physical and emotional changes our patients go through when they achieve optimal dental health. Seeing them smile is all the reward I need!
My spouse Jamie and I have two children, Drake and Brylie. I attend Antioch Baptist Church, love spending time with family, and love to travel. The beach and cruises are personal favorites!
---
Laura Avery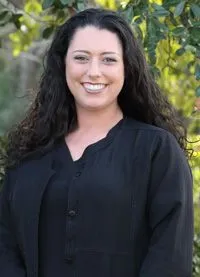 Team Member Since 2007
My patients' oral health is my primary concern. I talk with my patients to make sure I answer any questions they have. I also make sure my patients are comfortable, whether they need a pillow or blanket or nitrous to stay comfortable. I want them to have a wonderful experience here with us. We all work as a team to ensure our patients are being taken care of.
My husband's name is Nathan and we have two children, Jordan and Owen, and four dogs. I like to spend my time away from work with my family. We love to go to our family's lake house.
---
Marcie Bush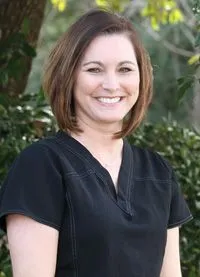 Team Member Since 2011
As a dental hygienist, I like knowing that I contribute to a person's overall health in a positive way by doing everything I can to ensure their best oral health. I do this not only through routine professional cleanings, but also by educating each person individually based on their dental needs. My main concerns are that my patients are comfortable and they have a positive, pain-free experience. I love working at Tift Regional Dental Group because all our doctors and clinical team provide great quality care. Everyone here shares one main concern...the patient!
My husband and I have a precious daughter. We enjoy spending time with our family and love the outdoors.
---
Brittany Pilkinton
Team Member Since 2020
As a dental hygienist for ten years, I have built relationships with my patients that make them more like family. I enjoy getting to know patients and visiting with them and in and outside of the office. I also enjoy the challenge of getting patients comfortable and calming their anxiety when they dread coming to the dentist for visits.
I enjoy spending time with my husband and beautiful children, going to the gym, working in my yard, and traveling whenever I can.
---
Heather Fryman
Team Member Since 2018
As a dental hygienist, I enjoy educating children and adults on the importance of their oral health. It is fulfilling to create lifelong bonds with my patients and see their reactions when they achieve the smile they have always wanted. I love working with my team and in the fun, positive environment!
I am married to my husband, Matt, and together we have two beautiful fur babies, Murphy and Duke. I enjoy traveling, hiking, and spending time with my family and friends.
---