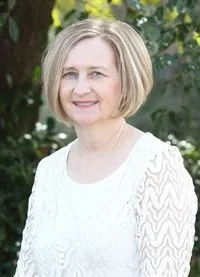 "Welcome to our leadership team spotlight! It gives me great pleasure to introduce these leaders to you. This team serves as the guiding light of our practice as they strive daily to ensure you, our patients, receive friendly professional care. You are their top priority. Please take a moment to get to know these team members. " - Angela Waller, RDH
---
Julie Allen, Clinical Manager and Expanded Duties Dental Assistant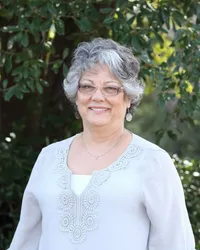 Team M ember Since 1984
As clinical manager, it is my responsibility to ensure that our facility and clinical team are prepared to deliver quality dental care to our patients. We make every visit as relaxed, fun and enjoyable as we can. We treat each patient like our family. Our doctors are caring, compassionate, and easy going. We are all family, and I would not work anywhere else!
I have one son and many fur babies! I enjoy working with stained glass, as well as fishing, gardening, and home remodeling projects.
---
Valerie Lasseter, Administrative Coordinator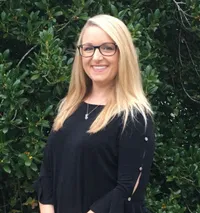 Team Member Since 2016
As Administrative Coordinator, it is my responsibility to ensure our patients have a wonderful experience during the business portion of their visits. I enjoy working with the business team as we strive to provide outstanding customer service. After starting as a scheduler, I quickly learned I absolutely love Tift Regional Dental Group and consider everyone here my second family. Our doctors and staff strive to put a smile on every patient.
I have a family, Justin and two amazing children, Alexis and Cameron. I am family oriented and enjoy spending time with family and friends. My hobbies include camping and relaxing on the beach.
---
Andrea Dean, Patient Relations Coordinator and Expanded Duties Dental Assistant
Team Member Since 1993
As Patient Relations Coordinator, it is my responsibility to ensure our patients are satisfied and happy with their end result. Our patients are our family and I love every minute taking care of them! I started dentistry in 1990 and have loved it from the start! As the first bi-lingual employee to facilitate between doctor and patient at TRDG, I found it my duty to ensure everyone can have a comfortable visit.
I enjoy spending time with family and friends. I have been married to my husband Ricky since 1981 and we have one son, Kyle. We have two beautiful grandchildren, Kylie Shaye and Jolston. I also enjoy singing in my family's gospel group.
---
Jennifer Cross, Director of Financial Operations