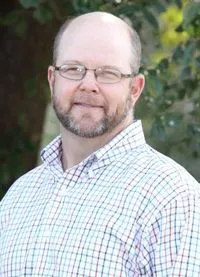 James T. Phillips, DMD
My profession is my life. I am dedicated to serving my community with the highest quality dental care available. Every day, I have the humbling opportunity to share in people's lives; I share their fears, joys, laughter and tears. I learn about their wishes, goals, needs and desires. I get to become a part of their families' lives and because of the trust and the relationship we have, provide them with a lifetime of dental health.
Education and Continuing Education
For my education, I received the following degrees:
Associate of Science Degree, Abraham Baldwin Agricultural College
Bachelor of Science Degree, Valdosta State College
Doctor of Dental Medicine (DMD), The Medical College of Georgia
In addition to my formal education, I continue to receive many hours of continuing education every year. I believe in providing the highest quality of dentistry obtainable, and this is impossible without staying up to date with the latest services, technology and techniques. I will never stop learning because I believe my patients deserve the best!
In the Practice
Every day I have the privilege to not only help patients achieve oral health, but I also get to know them and their families on a personal level. I love the fact that I practice family dentistry. I develop relationships with entire families, which is very rewarding. It has been very enjoyable to watch young children grow up in our practice, start families and bring their own kids in.
After practicing for over 16 years, I have enjoyed the fact that I was able to come back home to serve the people of this community. We have fun in our practice! Because of our relationships with each other and our patients, we have the unique opportunity to provide an environment that is relaxed and professional.
This team believes that patients always come first and that it is a privilege to humbly serve our community. Our team has at least one full day of training every month to better serve our patients.
Family and Community
I grew up in Tifton and am honored to serve the people of my hometown. My wife Leigh is a first grade teacher at Tiftarea School. We are the proud parents of two children, Hayden and Reid. In my spare time, I enjoy hunting, working on our small family farm, and working with my children on their 4H livestock projects.
As an active member of our community, I have been a member of Mount Zion Baptist Church for over ten years, and served as past President of the Chuster Club. I have served on the executive boards of the Tift County Cattlemen's Association, Tift Co Quality Steer and Heifer Show, and the Tift County Fall Livestock Show. I am the Secretary of the Georgia Dental Association, and am an active member of the Tifton Chamber of Commerce. My dental office participates annually in the community in events such as Relay For Life.