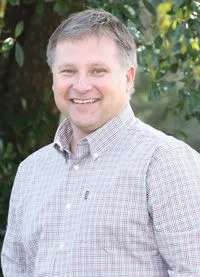 Lee C. Boney, DMD
Dentistry is a skill and an art, and each patient brings his or her own special needs. Since every patient is unique, it makes my job very dynamic and challenging. I look forward to these challenges - figuring out what each patient needs and providing him or her with the dental care that he or she expects and deserves. And providing such quality care would not be possible without such a wonderful team. This makes me look forward to my job every day.
Education and Continuing Education
I earned my Bachelor of Science Degree in Chemical Engineering from the University of Florida. Afterwards, I attained my Doctor of Dental Medicine, also from the University of Florida.
I continually study areas of dentistry that I believe are constantly evolving. Some of the things I like studying about are different treatment methods and new materials that would enhance my knowledge and skills in all aspects of dentistry. By learning the latest technology, I deliver the best possible care and treatment to my patients.
In the Practice
Being a dentist is a very rewarding profession. I enjoy teaching patients how to improve their oral health and watching them carry out what we discussed and seeing the improvements they have made. I also get great satisfaction in knowing that I have been able to eliminate the pain and discomfort that comes with a toothache.
I enjoy getting to know each patient individually, as well as learning each patient's personality and interests. I also love watching the pediatric patients grow and develop into mature young adults.
Our team has been in the dental field for many years and always enjoys what they do. They love spending time with each and every patient to ensure they receive the best possible care in a friendly and inviting atmosphere.
Family and Community
I was born in Rome, GA but spent most of my childhood in Palm Beach Gardens, FL. While I was attending the University of Florida, my wife Michelle and I spent almost every weekend here in Tifton. We love living here and raising our family in this community.
Outside the office, I enjoy spending time with my family, fishing, traveling, working in the yard, completing projects around the home, and tending to my pecan trees.